"The Best Used Auto Parts Junk yard in orlando & central florida"
Welcomes you to experience our large selection of
foreign used parts
for cars, trucks, vans and SUV's. Bring your tools or ask for assistance for pulling junk yard auto accessories for your vehicle.
Call 407-804-0707
for used auto parts and to get in touch with Orlando's top junk yard & warehouse for automotive do-it-yourselfers, mechanics and auto repair specialists.|
JunkYard Orlando owns & operates Orlando's TOP import auto salvage facility
JYO is conveniently located 6 miles east of Alafaya Trail at 18609 East Colonial Drive in Orlando, FL 32820. We have close to 40 years' experience with selling junk yard parts from old and new cars, trucks and vans.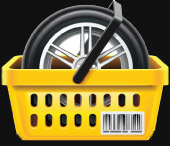 There has always been a large demand for junkyard auto parts. Junk Yard Orlando built their Business upon customer satisfaction offers the best quality automotive services and used parts. Operated and owned for nearly 31 years, this Orlando Junkyard knows what their customers want and we deliver top quality junkyard car parts for low discounted prices.
Our
you pull it JUNK YARD
offers free entry ($0 ENTRY FEE) to our auto parts warehouses. All of our engines, transmissions and electronic parts are tested by top certified technicians. You can also get cash for your used or junk car. We have tested, low mileage used engines for V8, V6 and 4 cylinder Ford vehicles, trucks and vans in our scrap yard, used and tested Dodge, Chevy engines and transmissions. We start our VTech used engines for you before you buy it, so you can hear it running. If you cannot afford buying our used auto parts, you can finance them also!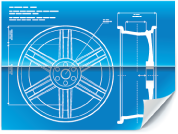 Our Lexus & Acura junkyard carries many different used parts for cars, trucks and vans. When it comes to
used auto parts in Orlando & Central Florida
, our business ranks among the highest in Florida.
We receive new vehicles every day and our inventory is always expanding. We also offer top quality junk car removal services and cash for junk cars Orlando.
Why buy new auto parts when you can save time and money buying used recycled car parts from our Junkyard in Orlando? Did you know you can usually save around 80% by buying used parts instead of new parts?
NOW TRENDING: Google is planning to automate driving in four years. So far the Google self-driving vehicles have been in 11 accidents, all at the fault of other drivers.
We carry & Sell foreign Toyota Honda Nissan used engines and salvage transmissions
Call our office for more information on your type of used auto.
Junk Car Parts Orlando
offers great deals on multiple vehicle parts at our scrapyard.
We are a full service AUTO RECYCLING company with reclaimed & salvage used auto parts on East Colonial drive. We have two pull and pay junkyards with many recycled cars to choose from and there are always new & old vehicles coming in. If we don't have the vehicle or used car part you are looking for, please try back in a week and we may have it. Visit the Top U Pull It Junkyard in Orlando where we buy junk cars cash! Junk your car, sell your truck or scrap a van for cash today.
Let us know if you don't have the original title, this will help us determine which steps will be necessary to legally purchase your automobile and will lessen the chances of surprises when the driver shows up.
Visit our Apopka Infiniti Junkyard, Sanford Used Auto Parts and Central Florida Salvage Vehicle & Recycling yards. We have our clients travel from Kissimmee, Altamonte, Deltona, Daytona, Deland, Tampa, Cocoa, Titusville, Rockledge, Central Florida and beyond.
The #1 Used Auto Parts Junk yard in Orlando is open 7 days a week
Junk yard cars can be described as a vehicle that is unable to run and or drive and will cost too much to repair. Some customers recycle their car and sell it to our junkyard because they bought a new car and don't want to hassle themselves trying to sell it.

It can be rough trying to sell an old car by yourself, but if you sell it to our junk yard depository, it can take less than 30 minutes to junk your car for cash and let others benefit from the used vehicle's discount auto parts @ our junk yard. Be ready to receive excellent service here at our junkyard.

Most local Orlando junkyards don't have the amount of vehicle parts and salvage automotive parts for cars. Our two junkyards in Orlando are packed full of scrap vehicle parts, used car parts in Orlando and salvageable vehicle accessories. We buy salvage cars and sell scrapyard, low cost salvage parts.

We sell high quality, top notch used auto parts in the local Orlando area. We are known for being one of the most reputable destinations for owners of Civic, Corolla, Accord, Camry, Jetta, Altima, Accord, 626, Mazda 3, Mazda 6, CRV, CRX, Civic Del Sol, Prelude, Matrix, Lancer, 4Runner, Integra, Maxima, Sedona & Odyssey Models.